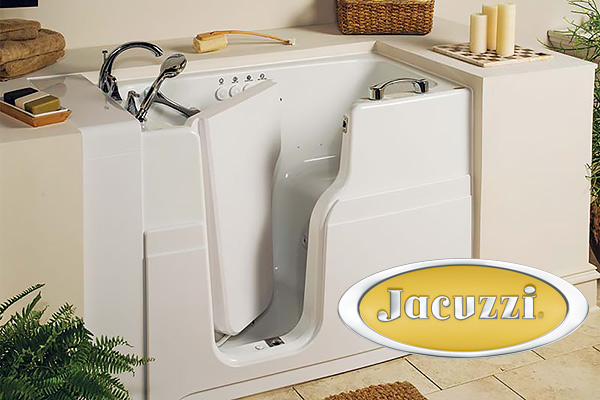 Enjoy a bath again, safely and affordably – and stay in your home longer!
Jacuzzi walk-in bathtubs provide a number of health benefits that can greatly improve your quality of life. The air and water jets of these tubs are designed to help ease the symptoms of arthritis, back problems, circulatory diseases, muscle cramps, osteoarthritis, weakness and various injuries.
Wabash Plumbing offers a 10% Senior discount on bathroom remodeling.